Car dealers near Santa Ana used to hear a lot of their customers say that the Toyota Avalon is "boring", "very conservative", and "too vanilla" for their liking. Well that was until Toyota released the 2019 Toyota Avalon Touring, and now people have changed their outlook on this car, that they thought was just another shade of beige, into something more lively, brilliant and awesome driving machine.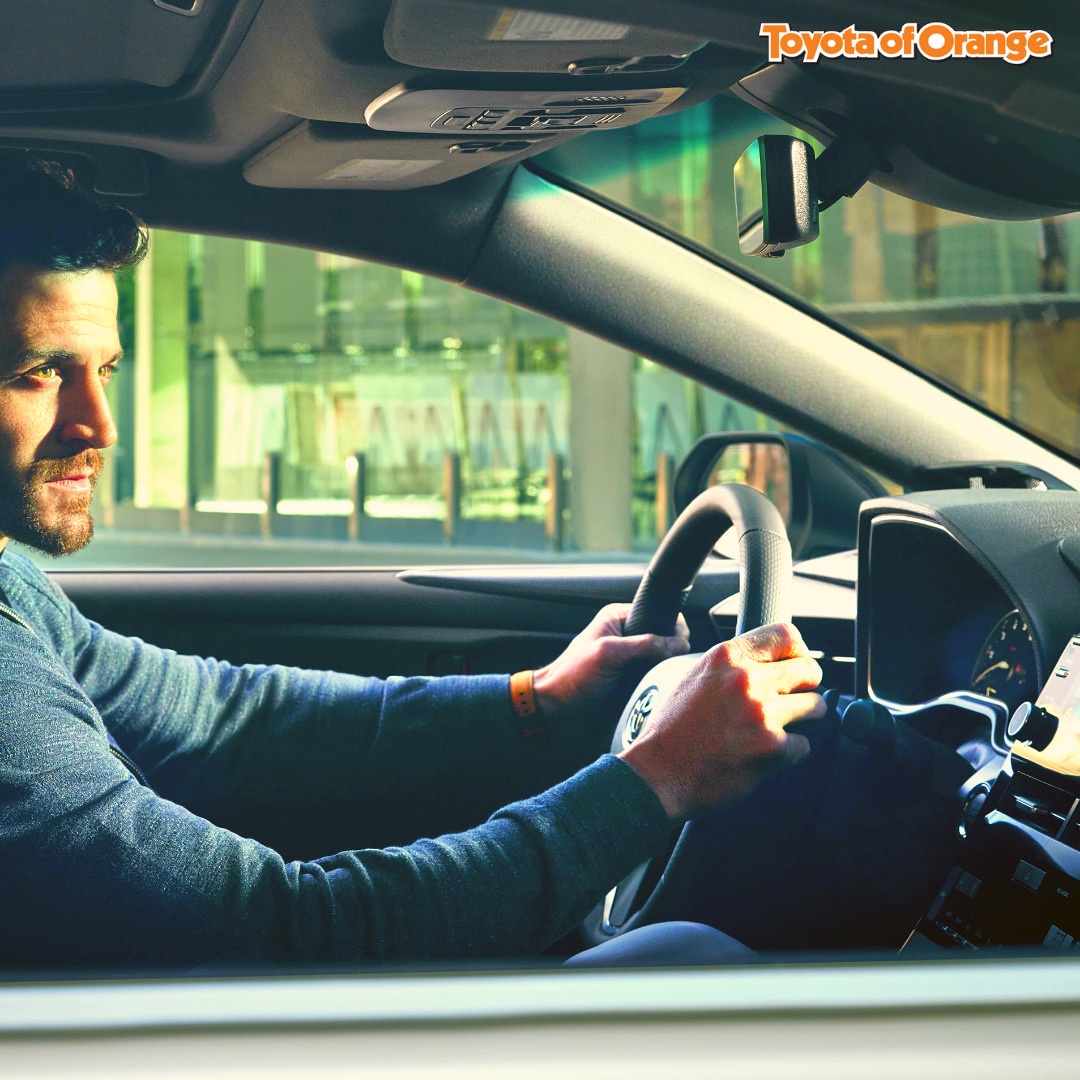 Driving
The 2019 Toyota Avalon Touring has a power update with a 3.5-liter V6 engine with 301 horsepower and 267 pound-feet of torque. When you compare this model to the last Avalon V6, there is an improvement of 33 horsepower and 19 lb-ft of torque because of the new direct and port injection technology. The vehicle's average fuel economy is 22 mpg (city), 31 mpg (highway) and 25 (combined) which makes the 2019 Avalon with a V6 engine a very powerful and efficient non-hybrid model!
Supporting the 2019 Avalon is a smooth-shifting eight-speed automatic that is always on point when it comes to operating on the best gear. When car dealers near Santa Ana took the vehicle out for a test drive, they noted how well its eight-speed responded, even in Normal mode which makes this big sedan move very quickly. Enjoy cruising around without having to go hard on the gas pedal to get a downshift, applying your foot lightly on the pedal is enough to get one or more kickdowns.
When taking the car out on a test drive, you will notice the Avalon rides in a low driving position, which is something those with sensitive backs should be aware of. The V-6 engine responds right away to throttle applications and follows up with an engine noise that some might say is hyped-up and gimmicky, while others praise the amplified engine sound as "inviting and sexy". At the end of the day, it comes down to personal preference and some drivers like the fact that the vehicle's engine sound is enhanced through the car's Engine Sound Enhancement feature. There are four driving modes - Eco, Normal, Sport, and Sport + that don't just alter the already existing strong throttle response, but jointly work with the adaptive suspension by changing the damping force which revolves around the drive mode.
Technology
This car doesn't lack in technology either with its high-mounted 9.0-inch touchscreen infotainment system that is fairly easy to use. There are many dash-area control buttons that the driver can use in a snap when they want to bypass the screen and have access to easier inputs and swiftly jump around the system. Apple users will be happy to know that the car has Toyota's Entune 3.0 infotainment system which comes with Alexa and Apple CarPlay compatibility.
Also the touch screen enables the driver to use a surround-view camera system, which is a 360-degree "Bird's Eye" camera system. As soon as the driver presses the button, the system will adapt the exterior cameras' composite image to do a 3D overview of the car's exterior. Toyota refers to this as "perimeter scan" and which can make the driver quickly aware of a child's bike in their path before reversing. If you are a little forgetful and have had to deal with your car rolling away because of a neglected handbrake, you will be relieved to know that the parking brake automatically applies itself when the driver shifts into park; and automatically releases when the transmission is put in drive or reverse.
If you like your music, you are in for a treat because the Avalon Touring is decked out with an upgraded JBL sound system with 14 speakers and 7.1-channel surround. Working in harmony with the Toyota Remote Connect smartwatch app, a large 7.0-inch info display that sits between the gauges, and a wireless smartphone charging pad that is smack down in the center console. Besides all of the above, the 2019 Toyota Avalon comes equipped with automatic LED headlights, LED tail lights, SiriusXM satellite radio, and WiFi capability.
The Toyota Safety Sense P includes driver-assist features such as automatic emergency braking, lane departure alert with steering assist, automatic high beams, and an adaptive cruise control system. Other standard features consist of a push-button start, power heated and ventilated front seats, heated tilt/telescopic wheel, dual-zone automatic climate control with rear-seat vents and a power sunroof. The Avalon has an adaptive variable suspension feature, which is usually found on expensive sports cars but is available as a standard attribute on the Touring trim.
Comfort
The Avalon's interior is ergonomically designed to provide maximum comfort and sleek layout. For instance, the 9-inch infotainment system lies on top of the floating center stack that swoops down and appealingly curves into the center console. Additionally, the touchscreen is fringed by eight tangible buttons (four buttons on each side) and two control knobs, therefore the driver doesn't have to make all of their inputs only through the touchscreen.
The automobilist is made to feel very comfortable in their ride with an eight-way power driver's seat and heated steering wheel. Car dealers near Santa Ana can confirm that the 2019 Avalon is longer and wider than previous models. It is a roomy car that provides ample space for four adults to sit comfortably and with great ease. The trunk size measures at 16 cubic feet on both the gas and hybrid versions since Toyota wisely relocated the hybrid batteries from between the rear seats and trunk to underneath the seats. The rear seats also fold down 60/40 in both models to give you even further cargo space.
Overall
After you see the 2019 Toyota Avalon, you will regret you ever thought Toyota Avalon models were more suitable for pensioners. Toyota has upped its game with its latest version of the Avalon and is on an entirely new mission, and that is a sportier one. The brand new Toyota Avalon Touring is just one out of four trim levels that the car is available in for 2019. The current Avalon is a whole different concept of a car than what was previously understood of what a Toyota Avalon can offer, and that is better energetic styling and sportier handling!