We all know Toyota is at the forefront of the move towards Hybrid (and hopefully one day as free) vehicles, with the Toyota Prius being the best-selling hybrid in America. The success of the Prius was built upon a relentless drive toward fuel-economy combined with making the Prius as accessible for modern denizens as possible. But how has Toyota held up recently in the metric of gas-mileage, as a plethora of new hybrids and electric vehicles have found their way onto the new marketplace? Tustin Car Dealerships has examined the latest ranking for gas-mileage from U.S. News, and we are overjoyed to point out the staunch performance by Toyota: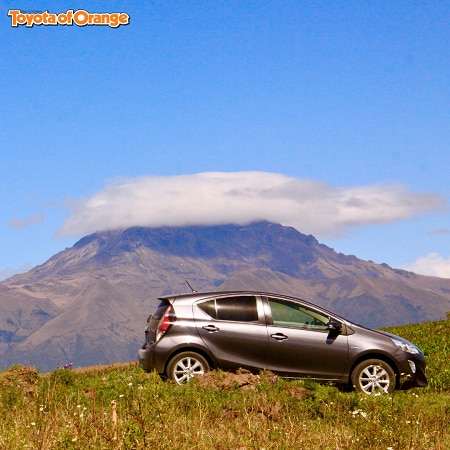 #21 (Tie) Toyota Corolla Hatchback
At a combined 32 mpg in city, 42 mpg on the highway, and 36 mpg combined, the Toyota Corolla Hatchback is off to a great start in the competition for fuel-efficiency! The vehicle is the Corolla lineup's fuel economy leader with continuously variable automatic transmission. This Vehicle is tied with two others in the mid-levels on the U.S. News Rankings and thus puts the vehicle in a competitive spot in between a Hybrid and a standard sedan.
#11 Toyota Avalon Hybrid
The rankers at U.S. News particularly love the Toyota Avalon Hybrid, naming it as their "2019 Best Large Car for the Money" as well as a finalist in their "2019 Best Large Car for Families" honor. And it is easier to tell why, for the Avalon clocking in at a 43/43/43 mpg for city, highway, and combined. And if that were not enough the Avalon has good power for a car of its make, an above-average reliability rating, as well as a beautifully designed interior (this is all coming from U.S. News, of course).
#8 (Tie) 2019 Toyota Prius C
Here at Tustin Car Dealerships we know that there are a lot of Prius models to keep track of but we can also tell you that the Prius C is one you want to keep track of. What is unique about the 2019 Toyota Prius C is the fact that is city mpg, at 48 mpg, is higher than its highway miles per gallon, at 43 mpg. This is incredibly useful for city commuters, as many drivers waste much fuel going to and from locations in their city that are relatively close by, and thus the 48 miles per a gallon actually goes a lot farther than it looks. What's more is that the Toyota Prius C benefits from regenerative braking, helping it to save more energy when it slows down, charging the vehicle's batteries in the process.
#4 (Tie) 2019 Toyota Camry Hybrid
Like the Toyota Avalon Hybrid, U.S. News has the 2019 Toyota Camry Hybrid has become a pet favorite, being a finalist for their 2019 Best Midsize Car for the Money and Best Midsize Cars for Families award (as well as a Top Safety Pick+ award from the Insurance Institute for Highway Safety). In these higher ranks, we really start to see excellent fuel-efficiency from these vehicles, and the 2019 Toyota Camry Hybrid does not disappoint, with a combined 52 mpg, along with 51 for city and 53 for highways, a truly outstanding performance. In addition, the 2019 Camry Hybrid has a whopping 208 horsepower from its four-cylinder gasoline engine and a single electric motor.
#3 2019 Toyota Prius Prime
We at Tustin Car Dealerships have already done our own review of the Toyota Prius Prime, so we know that the newest member of the Prius family has a lot to offer. Being a Plug-In Hybrid (PHEV), the Prius Prime gains exceptional fuel efficiency when charged from an external charging station, with an EPA estimated 54 combined miles per gallon in combined highway and city driving. The EPA also rated its fuel economy as being at 133 MPGe, both obviously at the top of the line for fuel-efficiency
#2 2019 Toyota Prius
The Prius deserves its place at the apex of the Hybrid hierarchy, being the quintessential face of the vehicle as well as the best selling hybrid in America. The newest model has a phenomenal 58 mpg in cities and 53 mpg on highways, for a combined 53 mpg, at the top of the pack for fuel mileage. The Prius comes equipped 121-horsepower, 1.8-liter four-cylinder engine paired with an electric motor and a continuously variable transmission, and comes equipped with a plethora of Toyota's most advanced interior technology.
Overall
Toyota's vehicles occupy the most and best spots in U.S. News rankings of vehicles for fuel-efficiency, a consequence of the companies early and vigorous investment in Hybrid technology, best demonstrated through the Prius. If you are looking for a ride that will save you money on the road, then look no further than Tustin Car Dealerships, as we will do our best to find the most fuel-efficient vehicle that works with you!