As you find yourself shopping for Orange County used cars, you might have a model and make in mind as you start to look in earnest. Alternatively, you might not be sure yet which car is right for you, but instead, there are certain features that you would like your next vehicle to have. Regardless of whether you are zeroing in on an SUV, truck, or car, here are some modern features that some shoppers say that they can't do without.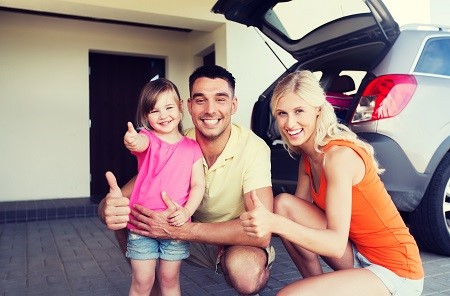 Text Messaging Assist
You don't want to text while you're driving, as your eyes and attention should remain focused on the road ahead of you. That's why car companies have come up with various text messaging assist features in modern vehicles. Orange County shoppers can easily learn how to use them. In most cases, you're looking at a situation where a voice assistant reads you a message that was just sent, and a voice prompt by you sends the reply. That way you can carry on an important conversation while never removing your hands from the wheel.
Remote Starter
Of the various features to be found in Orange County used cars, the presence of a remote starter might be the most vital for some drivers. You can start your car a few moments before getting into it, and in the driving rain or the middle of a snowstorm, you're going to be glad that's an option. Those extra moments of the heat or the AC running mean that your vehicle is closer to optimal driving conditions before you ever get inside it. If you're in a situation where you're loading up the car in extreme weather conditions, that remote starting becomes less of a luxury and more of a necessity for you.
Rear Cross-Traffic Alerts
Rear cross-traffic alerts are becoming more widely used in various vehicle models, but if a used one at which you are looking does not come with it, you might want to reconsider the purchase. If you're backing out of a spot at a shopping center on a hectic weekend, or if you live on a street with plenty of kids, you'll know why this feature comes in handy. The bell sounds to let you know if someone or something has suddenly appeared behind you, and doubtless the presence of this feature has already stopped many accidents from happening since it debuted.
It's helpful as you begin to shop for used cars in Orange County to make a list of the features that you most want in your next vehicle. You can decide what would be nice to have versus what is mandatory. Then you can use your checklist and see which Toyota models have everything that you need.