At the auto dealers near Santa Ana, many shoppers these days are looking at the Toyota line of SUVs. The sport utility vehicle was thought of at one point as somewhat of a niche market. But more consumers are giving them some consideration now because of their cargo space, passenger capabilities, and safety features. If you're thinking about an SUV as we approach the end of 2018, be on the lookout for these features that make for a more attractive buy.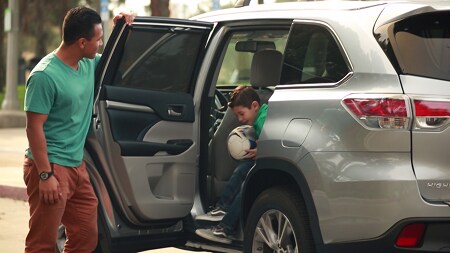 Blind Spot Detection
Blind spot detection is technology that is becoming available on more vehicles of any size, but not all SUVs have it yet. Probably they will at some point in the future, but for now, only the newer models at the auto dealers near Santa Ana are likely to have it. Blind spot detection allows you to know if a vehicle is in your blind spot before you switch lanes suddenly. During rush hour or on a busy street it's convenient to have, but it's especially useful when you're as big as an SUV. You don't want to collide with a smaller car, or you could do some serious damage.
The Hands-Free Liftgate
Again, this is tech that some SUVs in Santa Ana have, and some do not. It certainly makes things easier, though, when you can open the tailgate without pulling on the latch if your hands are full. In the parking lot with your arms full of groceries or on the soccer field with a bundle of your kid's athletic equipment, you're going to be glad you got the model that has it.
The Power-Folding Third Row Seat
For those shopping for SUVs at the auto dealers near Santa Ana, having the extra third row for additional passengers is ideal. But when you need that space for cargo room instead, a power-folding third row can be a lifesaver. You don't need to go through the unlatching and pulling of various levers if you have it. It's also easier to make the transition back when you want to get in the carpool lane again. One press of a button gets you there.
SUVs can provide a luxurious ride, and if you've got the money for one, you might fall in love with the higher ride and the amenities that are offered in several Toyota models. If you can't afford new, there are usually used ones that you can locate. If you're looking for the features mentioned, then you'll need to do some comparison shopping and decide which one makes sense for your budget and family situation.