Many people in Orange County find themselves in need of a new vehicle as their family is expanding. There could be a new baby on the way, or maybe the existing family members have more activities that they're engaging in these days. It might make an impact on your choices as you're looking at used cars for sale if you know that your daughter has soccer practice twice a week now and your son has gymnastics. With this knowledge, maybe you're thinking of a larger vehicle. Might a pickup truck be a viable possibility for you?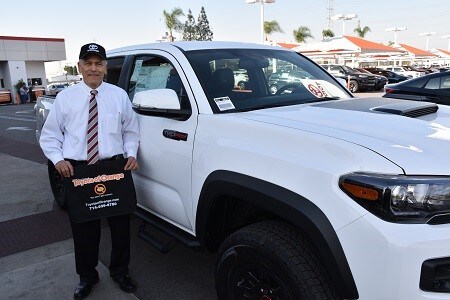 There Are Some Distinct Advantages to Truck Ownership
Some people in Orange County seem inclined to dismiss a pickup truck as the vehicle for them out of hand. "I'm just not a truck person," some say. But today's pickups are safer and more comfortable than ever before, and many of them can seat five, or even six in some cases. That could accommodate several members of your large family, and if the truck is your second vehicle, there should be plenty of room for the whole crew to pile in and go grocery shopping or go out to dinner on a Saturday night.
Some people seem to be biased against trucks because of what they imagine the experience to be: a bumpy ride in some gas-guzzling behemoth. It can't be denied that most pickup trucks don't get as good of gas mileage as a midsize car, but some tradeoffs make the pickup appealing.
Imagine the Possibilities
For one thing, there's all that cargo room. You can take the family camping in it, and there's easily room for a tent, knapsacks, hiking gear, and all the other supplies you might need. You can load up for a picnic, and the drive is smoother than it has ever been on the ride there. That's not to mention features like infotainment systems, multizone climate control, leather seats, power-adjustable pedals, and soft-closing tailgates.
So as you're looking for used cars for sale Orange County, don't limit yourself. If you'd at least consider a pickup truck, then it opens up all sorts of other possibilities for you. And if you try one out and find that you enjoy the experience of looking down on the road and the rest of the traffic from your elevated perch, you might discover that you were a truck person in waiting all along.