If you purchase either a used or a new car from near Santa Ana auto dealers, it makes sense for you to look into getting a warranty. Warranties are always offered with new vehicles, but in most cases, you can get one for certified pre-owned cars and used ones as well. A warranty gives you peace of mind. If something goes wrong within the designated time that it is active, then you can get most or all of the repair work paid for with it. The most common types of warranties are powertrain and bumper-to-bumper. Let's have a look at each of them so that you can easily make your decision.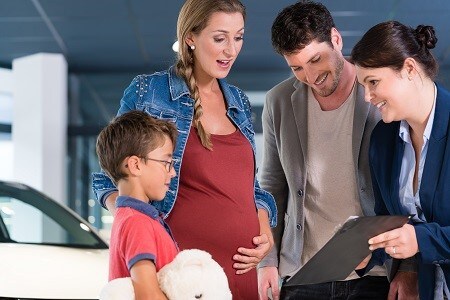 A Powertrain Warranty
If you get a powertrain warranty at the auto dealers near Santa Ana, it does not cover as much as a bumper-to-bumper policy. The term "powertrain" refers to the elements of the vehicle's propulsion system. That's going to mean the transmission, the engine, and some of the other components related to them, like the differential, for instance. They will also usually cover just about anything that brings power to the wheels, like constant velocity joints and the driveshaft.
Not everything under the hood is covered, though. Some parts are thought of as "wear items," like drive belts, the clutch, and the battery. These are essentially designed to wear out over time, so this sort of warranty will not pay for their replacement. Powertrain warranties can be for varying lengths of time, and they do not cost as much as bumper-to-bumper.
A Bumper-to-Bumper Warranty
A bumper-to-bumper warranty might be something that you want to consider if you buy a vehicle from the auto dealers near Santa Ana and you want everything to be covered. These are also called comprehensive warranty packages, and they include everything that can be replaced on the car except for the bumpers, which are thought of as body panels.
With bumper-to-bumper you get things that aren't covered by powertrain, like the vehicle systems, suspension, and electronics. You can feel confident with bumper-to-bumper coverage, but, unsurprisingly, it's more expensive than powertrain only.
When considering which one seems appropriate for you, think about the age of the car, how many miles are on it, and how much you plan on being behind the wheel. It can be difficult to get full coverage for older car models, but you should at least look into what's available, Santa Ana residents. You'll feel insured against anything going wrong, and then you won't be hit with a considerable expense that you were not anticipating if something breaks or wears out.