Near Santa Ana, there are plenty of dealerships, and they stay consistently busy, as people are always hunting for used vehicles. If your car is on the way out, then you might be joining their ranks, and if so, you'll want to make sure that you get a good deal about which you will feel happy in the years to come. You stand a better chance of that happening if you bring along this checklist when you go car shopping. It will help to make sure you don't forget anything as you look the car over before taking the test drive. Let's start with the interior.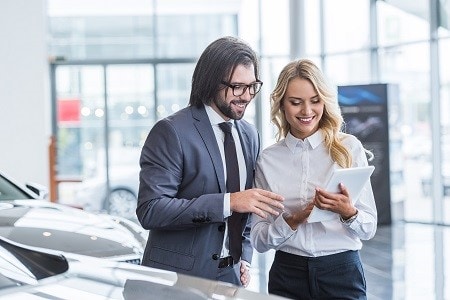 The Air Conditioning
Try the air conditioning, and see if it quickly adjusts the air temperature to an acceptable level. If it blows warm air, then that is something with which you'll need to deal.
Climate Control
You should also test out the climate controls, Santa Ana. When you turn them on, does the fan rattle or squeak as though it is struggling? Can it operate at all of its different settings, or does it remain stuck on one?
The Tires
Going now to the exterior of the car, take a long look at the tires. There should be even wear among all four of them, but they should also all be the same size and brand. Pay particular attention if one of them is of a different brand than the others, because this one was likely replaced at some point.
The Trim
The trim doesn't much affect the way the car operates, but it is important from an aesthetic standpoint. You don't want your car to look cheap or flimsy as you're driving it around. If any of the trim pieces are missing or loose, you'll need to calculate how much they will cost to repair or replace and factor that into the final cost of the vehicle.
The Panel Gaps
Do any of the panel gaps seem markedly different from the others? If so, that could mean that an accident took place and this is where some repair work was done (or not done). When looking at used cars near Santa Ana it is best to get a vehicle history report, but some small accidents are never reported to insurance companies.
Different Colored Panels
Are any of the vehicle's panels a different color or shade than the rest of the body? This is a dead giveaway that a collision took place at some point. At a minimum, it is unsightly and draws the eye in an unflattering way.
If you've gone down the list and haven't noticed anything significant, then you can feel comfortable taking the test drive. If that goes well, then you can negotiate on the vehicle with confidence.