There are certain things that wise shoppers will want to look for as they peruse the used cars on which they have their eye. At the dealerships of used cars serving Santa Ana, there is no reason not to expect a fair deal, but you still want to go into a transaction carefully. These are potential causes for concern when you are looking at your top car picks. Let's focus first on the underbody and chassis.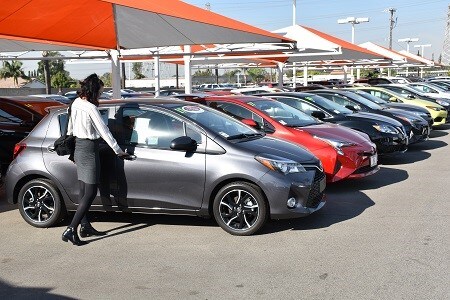 Inner Fender Shields
Are any of the inner fender shields broken or missing? If so, they can usually be replaced for not too much money. Still, you might wish to point this out to the salesperson and see if you can get the price reduced a little.
The "Bumper Test"
Put your knee on the front or the rear bumper of the vehicle. Bounce the car up and down three times, then remove your weight. The body should move up and down slightly, but if it does so more than twice, it could be a sign of general instability.
Uneven Wear on the Tires
You're going to want your tires to be in good condition with any used car that you buy in Santa Ana. If they aren't, that's going to be an additional expense you will have to shell out almost immediately. Your tires should show even wear. Otherwise, it is an indication that the previous owner was not rotating them.
Shock Absorbers
Are the shock absorbers coated with debris and dust? If so, it could mean that they are nearing the end of their useful life. A failing shock absorber is another potentially costly repair.
Stale Smell
Moving inside the vehicle, if there is a stale smell like spoiled milk or mildew, that is a sign that you're going to want to avoid that car at all costs. It probably was subjected to humidity or moisture, and if so, the damage could be extensive even if the vehicle appears okay after a cursory visual inspection.
Water Damage
Water damage that is immediately apparent is another reason to write off a used car. Look under the rear seat or in the glove box. If water made its way to either of those places, then the car was probably subjected to flooding. You're not going to want to buy it, even at a highly discounted price.
When shopping for used cars at the dealerships serving Santa Ana, be confident, but cautious. The more you can find out about a vehicle's history, the better informed you should be as to whether you want to be the next owner.