Auto sales are not as mystifying as they used to be, Orange County residents. Even if you don't consider yourself to be a "car person," there are now all sorts of ways to boost your confidence as you head to the dealership. The internet has many websites that can help you figure out how much a make and model of car is worth, and armed with that knowledge you can negotiate from a position of strength. These are the sites that are most helpful to car shoppers.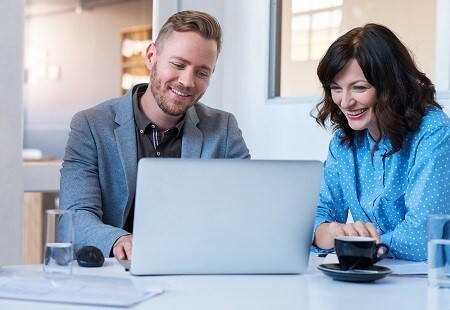 CarGurus.com
CarGurus.com is a place that aids in many Orange auto sales because it's where people locate deals not only by price but also dealer reputation. Once you have selected a few candidates among the vehicles in your area, the site then goes a step further, giving you information about the real market value of the car.
You can also see things like how the price of the particular vehicle has changed over time, and how long it has been for sale. Based on that knowledge, you should have a good impression of whether the dealership has been unable to move the vehicle and if you would be justified asking for a significant price cut.
KBB.com (Kelley Blue Book)
Kelley Blue Book has become a staple in Orange auto sales. It provides possibly the most accurate estimate of what any car is worth. It tells you how much you should pay for a used car based on an aggregate of many factors, and it has a deep selection of both used and new vehicles.
You can make comparisons, determine a monthly car payment that is acceptable for your budget, and there are also consumer and expert reviews of both the dealership and the model of car for which you're shopping. You can also check your credit score to see if you are eligible for various auto loans.
AutoList.com
AutoList.com is a great site for browsing if you are on the go in Orange. The regular site is fine, but the mobile app for iOS and Android is truly a standout. It features intuitive software that lets you scour the databases of different shopping apps, and also dealer websites. It shows how the asking price of a vehicle has fluctuated over time, how long it has been up for sale, and it offers a glance at its Carfax report as well. If you're on the move while car shopping, this is a way to get an accurate snapshot of a car to determine if it meets your needs.
With these sites at your disposal, auto sales in Orange have never been easier. You shouldn't have any trouble finding your next vehicle if you take advantage of them.