Used car shopping is not like it used to be. In the past, it was hard to know whether you were getting a good deal or not because you had limited resources for checking into a vehicle's history. Now, however, you can head to the used car dealerships in Orange County and shop with confidence, and part of the reason for that is because you can get a vehicle history report that will tell you a lot about the car on which you have your eye.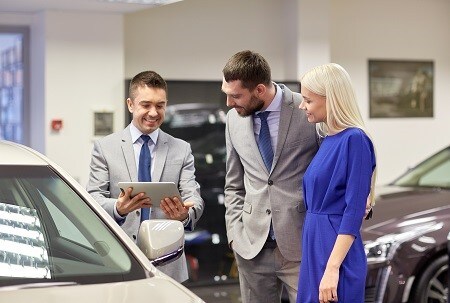 Has There Been Regular Maintenance?
In Orange County, one way to tell if a car has been diligently cared for by the previous owner is by seeing if there is a regular maintenance record for it. If you get a Carfax report, for instance, and it does not show the last time that the car had an inspection, an oil change, or any other vital maintenance that every car should have, then you might be slightly less eager to buy it. The older the vehicle is, the more you will want to know about any repairs that have been done to it as well.
Floor and Accident Damage
As you shop at the used car dealerships in Orange County, this is another part of the vehicle history report that should catch your eye. If a vehicle was in a minor accident, it could be that there will be some details regarding what happened on the report, or there might not. If there isn't, the smartest thing for you to do is to ask the dealership if they noticed anything obvious that was done to the car. If they haven't, then your best move is to get it thoroughly inspected.
If there is anything on the report about flood damage, it doesn't automatically disqualify the vehicle from consideration, but you should proceed very carefully. Water damage can be devastating to a car. The computer and electrical system are never going to be the same after water has gotten into them. Other components can be affected too: the headlights, the windshield wipers, and the airbags, to name a few. You should check the vehicle carefully, but if you see the words "flood damage" on that report, you're going to want to go over it with a fine-toothed comb.
History reports give you a better idea of whether you will want to continue the car-buying process with a particular vehicle. At the used car dealerships in Orange County, it is best for you to look into a car as much as possible before ultimately deciding whether or not to pull the trigger on the purchase.