Toyota enjoys a rich history of success as a car manufacturer. It refuses to deny its history in rolling out the Toyota 86 Coupe, which embodies and celebrates Toyota's illustrious past through an otherwise truly modern sports car, the 86 Sports Coupe.
For the uninitiated, the 86 assumes the Scion's role as Toyota's flagship FR-S sports car. Why the seemingly retro name? The "86" pays homage to the sports car's spiritual successor, the Toyota Corolla GT-S, introduced in the mid-80s.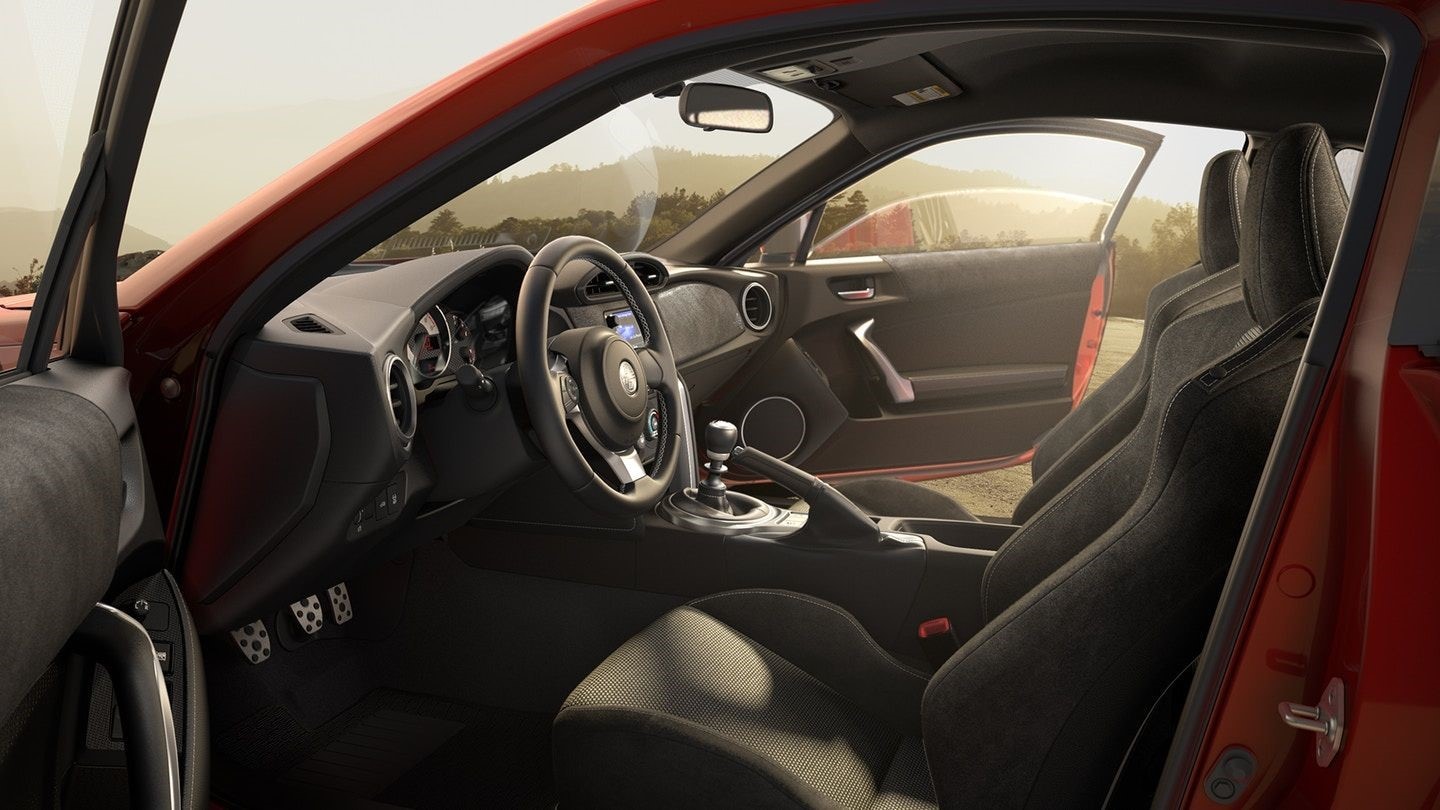 But in a market where there is no shortage of sharp-looking, fast-driving cars, can the Toyota 86 hold its own? Examine it up close, take it out for a test run, and then you decide.
It's a Looker
Admit it or not, you want to elicit envious looks when driving your sports car—and you'll find plenty of gawkers in your Toyota 86. Donning a distinctive nose and tail, this sportster achieves a classic and modern mix at both ends by blending a bit of the past (Scion) with the modern (86). The design of the 86 also employs optimal aerodynamics to minimize drag and maximize your speed. Consequently, you surround yourself with not only some flash, but efficiency as well.
Comfort Inside
The inside is just as impressive as its exterior. In the 2017 model, you envelop yourself in a cabin featuring well-bolstered, comfortable front seats with scads of hip and leg room. The cabin is also specially designed to greatly diminish the invasion of engine roar and external noises from the highway. Elegantly finished, the interior lends a sophisticated feel, one that transforms the 86 into a hot-rodder's status symbol.
It's Middle Name: Power
Of course, a car can't be fast if it's not powerful—and the 2017 Toyota 86 delivers handily on this front. It's equipped with a 2.0-liter, flat-four engine that generates 205 horsepower and 156 pound-feet of torque. Avid speed enthusiasts can rest assured the 86 will get you where you want to be on the double.
Dazzling On the Road
The ultimate test of a sports car is its performance—how it handles the nuances of the highway. Again, the Toyota 86 impresses with acute response to street or track environments. The car's frame features reinforcement to stubbornly hug the road and shocks specially tweaked to improve the car's turning responses and mute traction noise from the tires in the process. Toyota also fine-tuned the stability control setting so that the 86 maximizes its aerodynamic turn into the curve while safely harnessing its sway degree from hazard.
For driving enthusiasts, the 2017 Toyota 86 offers a sleek, stylish, and powerful ride—perhaps the one of your dreams. If your driver's thirst needs quenching, head to the auto sales showrooms of trusted Orange dealerships to view it up close and take if for a test spin.
Sources:
2017 Toyota 86 Review, thecarconnection.com
2017 Toyota 86 Expert Review, kbb.com