If you're in the market for a vehicle, you've probably asked yourself this question: "Should I get a new or a used car?" It's a fair question. On the one hand, a new car comes with the latest bells and whistles and none of the wear or tear. On the flip side, that new-car smell comes at a cost—often to the tune of $13,500 a pop at the very minimum.
The truth is, not everyone has the financial capacity to afford a brand-new ride. Fortunately, you don't always have to spend a fortune just to enjoy driving your own car. Why not buy used instead? There are many smart reasons to do so.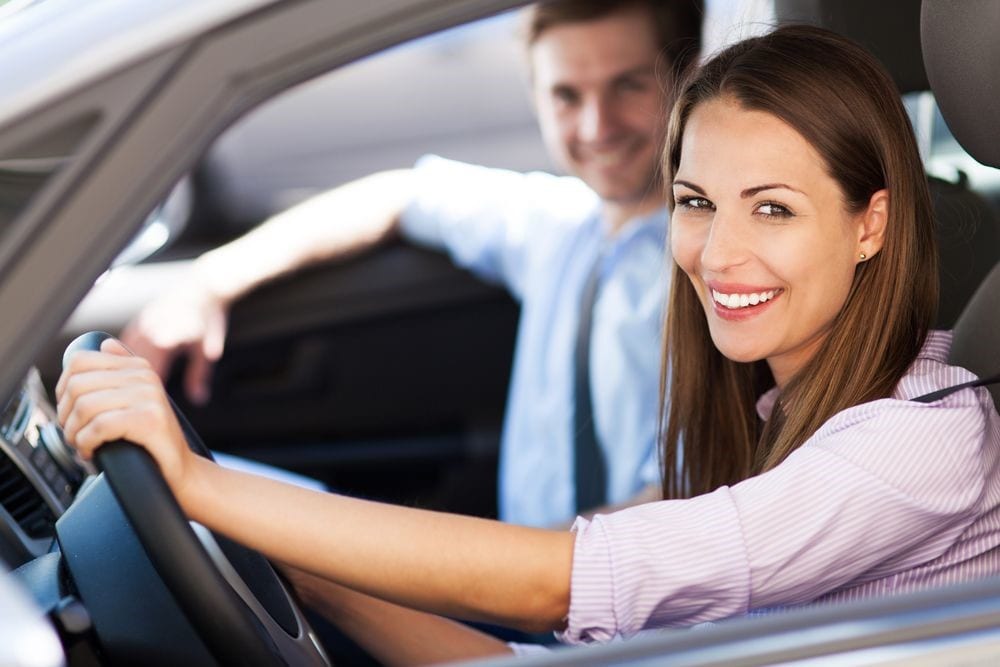 It's Just as Reliable
Perhaps the biggest factor keeping people from buying pre-owned cars is reliability. After all, the more wear and tear a car accumulates, the more repairs you'll encounter down the line, right? Actually, that's not always the case. Thanks to modern engineering technology, the average car lasts some 11.5 years before it needs to be replaced. In short, cars are lasting longer than ever. Indeed, if you purchase a used car, it will not let you down overnight or even in a couple years or more.
Easier than Ever
Still not convinced on getting a pre-owned car? Rest easy—these days, it's easier than ever to weed out the lemons from the plums. For instance, car manufacturers like Toyota have certified pre-owned programs (CPO), wherein used vehicles are subjected to stringent testing to ensure their roadworthiness. A dealer data service also tracks the purchase history of a vehicle to inform you on just how many drivers owned and operated the vehicle. With this greater level of quality assurance and transparency, you can feel more confident about buying used.
Drive Up a Notch in Class
Everyone wants to drive a luxury car, but not everyone possesses the financial capability to afford a new one. It doesn't mean, however, that the dream is forever out of your reach. A great tip is to look for a used version of your coveted ride. Since car manufacturers update their cars every year, the cost of even relatively new cars can go down sharply after its original launch. This means you can find great discounts on a pre-owned, deluxe car. Get the best of both worlds: You get a flashy new ride without draining your bank account.
Lower Insurance Costs
Most car buyers feel as if they are done with financial obligations when they sign the papers. The truth is, a host of expenses accompany car ownership, such as fuel, maintenance, repairs, insurance, registration, and even license renewals. Insurance poses as the most critical and imperative after-purchase cost. You can't drive unless your ride is insured—and depending on age, driving habits and driving record, insurance can cost a large chunk of change.
Beyond your personal stats, one of the most important factors in determining insurance premiums is the cost of the vehicle: The pricier the car, the more it costs to insure. Since used cars are usually cheaper, they tend to inherit comparatively lower insurance rates. Since your car isn't the latest model, you can also choose to decline coverages such as theft, resulting in a reduced premium.
Lower Registration Fees
Recently, many states started raising registration fees on new vehicles to generate more revenue. Just like insurance rates, the fee is largely determined by the car's original purchase price. To avoid paying higher fees, purchase of a used car proves a wiser option than buying a new one.
From a practicality and reliability standpoint, it's hard to argue the wisdom of buying used cars. A wide variety exists on the market, to the extent of even finding your once-in-a-lifetime ride. Just drop by trusted used car dealerships in Orange County to pursue the car of your dreams.
Sources:
6 Smart Reasons Why You Should Buy a Used Car, nydailynews.com
5 smart reasons for buying a used car, bankrate.com