It's been 35 years since the Toyota Camry was first released, yet it remains the best-selling sedan on the market. One reason is its universal appeal—whether you're a neophyte driver getting your first car or someone looking for the perfect family vehicle, there's plenty to like about the Camry. It's unbeatable combination of reliability, efficiency, and easy maneuverability make it the top choice in a segment that's overflowing with great options.
The good news is that the Camry continues its winning streak with the 2017 edition. As you'll learn, the slick sedan has returned stronger than ever with the new release: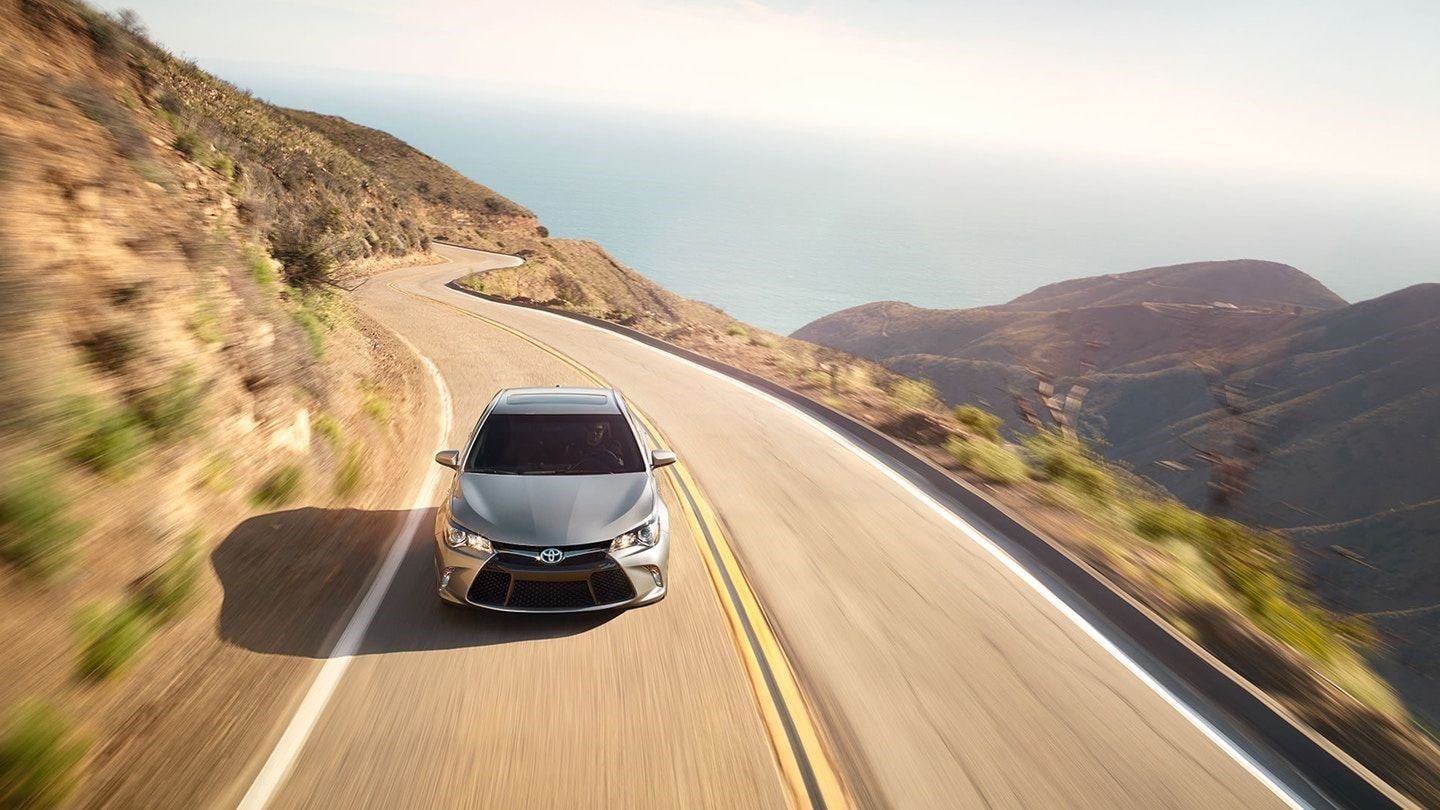 Robust Power
In the 2017 model, you have three powertrains to choose from: a 2.5-L 4 cylinder engine, a 2.5-L 4-cylinder engine with an electric motor, and 3.5-L V6 engine. If you're looking for ample power, however, you should definitely choose the last option. It is capable of generating 268 horsepower and 248 pound-feet of torque, getting you from Point A to Point B in a jiffy. Yet it maintains great fuel economy at 21 miles per gallon for city driving and 30 miles per gallon on the highway.
Comfy Interiors
What's inside the cabin is just as impressive as what's under the hood. It's roomy interior ensure that passengers stay comfortable during travel. Meanwhile, the sizable 15.4 cubic feet trunk ensures that you can fit more than your fair share of cargo round back. The knobs and dials on the dashboard are big and easy to read, and arranged logically for easy access. Little touches such as oversized cup holders also speak of Toyota's obsession with even the tiniest details.
Safety Matters
There's a high likelihood that you'll use the 2017 Camry as a family vehicle. If so, you'll be glad to know that it's been given a Top Safety Pick+ citation by the Insurance Institute for Highway Safety (IIHS). One clever feature is its forward-collision mitigation system that uses sensors to detect vehicles in front of your own.
Given the cost of a car, it pays to stick with tried-and-true options. And in the sedan segment, you'll never go wrong with the 2017 Toyota Camry. With a slick design, robust power, and comfortable interiors, this car has broad appeal that's made it the leader in its segment.
If you're looking for cars for sale, make sure to ask about the latest Camry from your trusted Toyota dealer in Orange County.
Sources:
2017 Toyota Camry Review
2017 Toyota Camry Expert Review, kbb.com