Maintaining your car in order to ensure its quality and performance does not need to dominate your time and effort. Through regular and timely checks, immediate repairs, and close coordination with reputable car dealerships serving Garden Grove, CA, you can enjoy your precious Toyota model for many years.
You can mitigate the most common issues confronted by a car owner by following some simple measures to prolong your vehicle's life.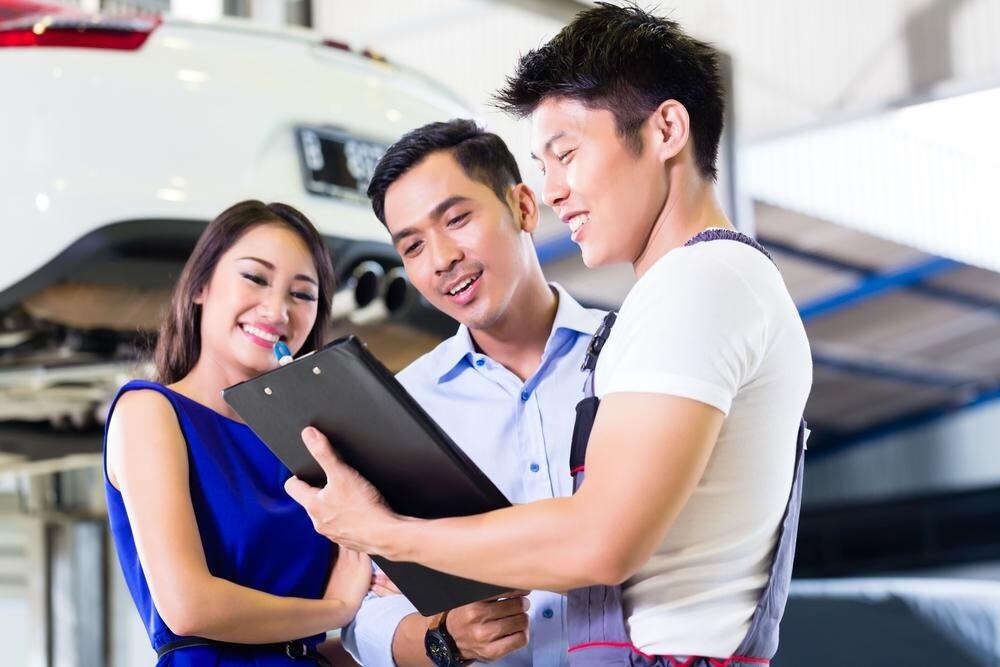 Stick to the Calendar
One of the most important items requiring a car owner's attention is the maintenance calendar. Don't postpone; bring your vehicle into the service garage in accordance to the model's manual. Mark the dates on a calendar, pay attention to them, and know when they are approaching. Whether it's a brand-new or used ride, regular maintenance proves critical to keeping it running optimally on the road.
By nature, people too often take maintenance schedules for granted, paying attention only when symptoms or problems surface. Like your teeth, it is all about prevention when it comes to cars and big repair bills. Develop a regimen or routine that addresses the basics: engine, tires, fluids. Bring your car to the service experts on time for the following exigencies especially.
Oil Changes
Monitor oil consumption of used cars and be sure to keep a new car running like new by changing its oil in accordance to the manual's recommendations. If you neglect your car's oil needs, you may end up voiding your warranty. Heeding your owner's manual when it comes to oil is your safest bet. Issues with motor oil will lead to bigger, costlier problems affecting other vital components of your engine.
Mind the Air Filters
Dust, grime, and other small debris can build up on your car's air filter, thus affecting the quality of air inside your vehicle and cooling in general. If you feel like your AC unit isn't cooling as efficiently as it should, don't panic immediately. An air filter is easy to clean or replace. Keep that it not only affects interior functions, but also impacts your car's acceleration and power capability.
Invest in Car Detailing
The value of your car depends a lot on its appearance. If it starts looking worse for wear, it's not likely going to attract potential buyers, particularly if you're planning on offloading it in the future. Even if you don't, however, it's still ideal if you preserve the beauty of your car, because it is an investment too.
That's why you might as well save money for car detailing. Of course, regular car washes and waxing can help keep the appearance of your vehicle, but once in awhile, getting a more thorough clean also helps. From the chassis to the roof, it's important to check for signs of potential wear and tear, such as rust and corrosion. Peeled or nicked paint, dents or holes in the body, and even cracks on the windows and windshields should be closely examined and repaired immediately.
The sooner you get these parts repaired or replaced, the better you avoid accumulating expenses for car maintenance. The less propensity for you, too, to be hassled by problems with your vehicle.
Check for Leaks
Like all other components of your car, the engine should also be monitored. One of the more common problems encountered by engines include leaks of fluids. Oil, antifreeze, lubricants and other fluids to the car's safety and operation leave a trail. Follow the trail and bring your car to the shop once you detect the leakage. If you fail to act quickly, you can encounter danger, major breakdowns, and bigger expenses down the road.
Determining where the leak originates sometimes requires a view from beneath the chassis of the car. Leave the task in the hands of able professionals who use hoists and proper tools to identify and fix the leaks.
Reputable car dealerships, such as Toyota of Orange, provide the expertise and skill to handle all facets of maintenance and repair when it comes to cars that drive out of their lot. Never hesitate to inquire about maintenance concerns or bring your vehicle to their knowledgeable service people when the manual dictates.
Sources:
Basic Car Maintenance Tips & Services Checklist. Toyota.com.
High Mileage Vehicle Maintenance Checklist. TheBalance.com.