When you need to hit the road with a big group and ensure that everyone is comfy, there's no better option than a full-size SUV. Specifically, the Toyota Highlander is fully capable of giving you and your passengers a comfortable ride wherever you are destined, no matter the distance. Why do most auto dealers direct customers to the Highlander when asked about the best full-sized SUV option?
Impressive Power and Fuel Economy
The Highlander is powered by a 3.5-liter, D-4S Injection, V6 engine. It impressively delivers 295 horsepower and 263 pound-feet of torque. Meanwhile, its engine finds ample support from a dynamic, torque-control, all-wheel-drive system, which automatically shifts to all-wheel drive the moment the steering wheel is turned or when the Highlander is accelerating on slippery or unstable surfaces.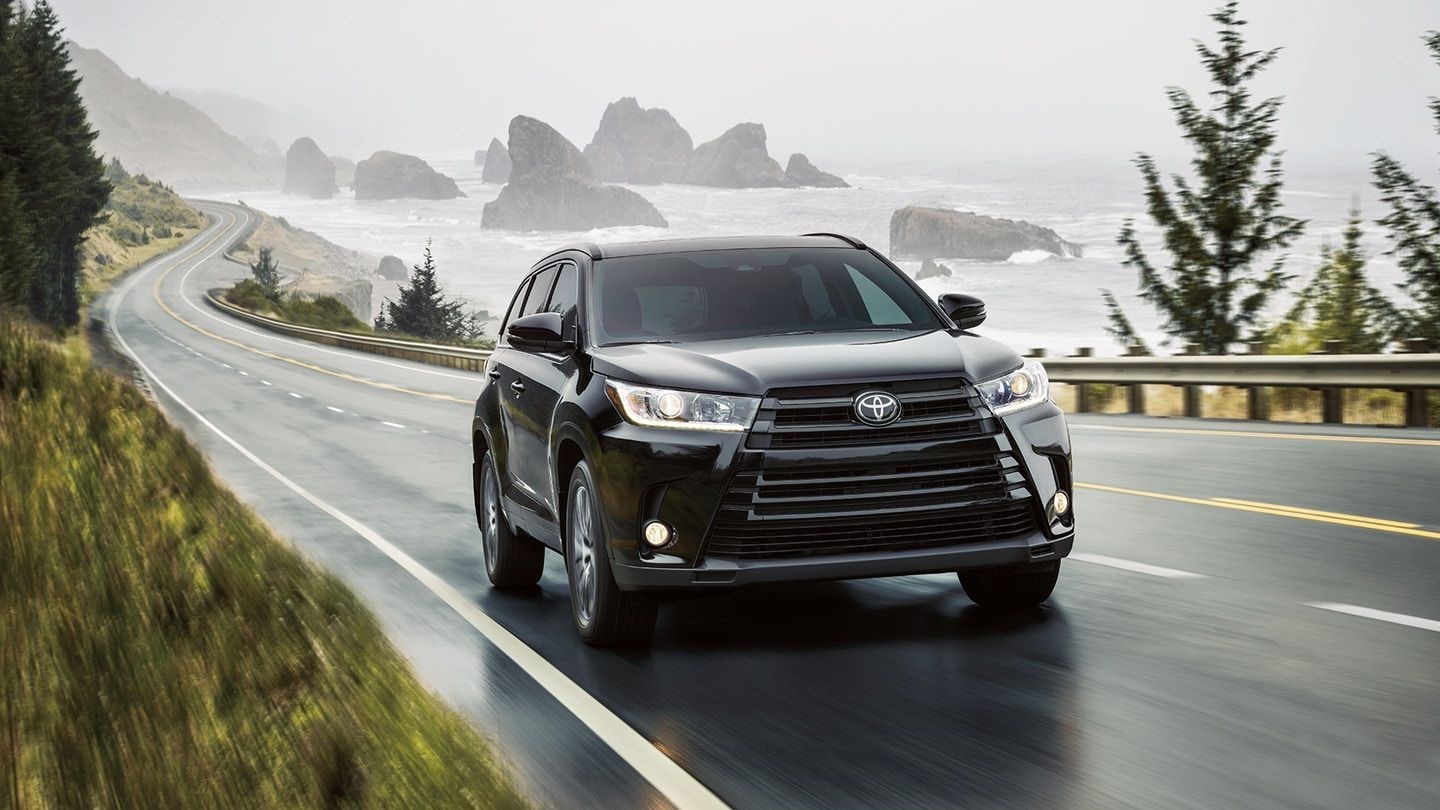 Despite its impressive power, the Highlander miserly maintains it consumption of fuel. In fact, it touts an EPA estimate of 19 mpg in the city and 26 mpg along the highway. Furthermore, the Highlander entertains a stop-and-start engine system. When the Highlander arrives to a complete stop, the engine shuts down until the driver lifts his or her foot from the brake pedal. The SUV then automatically re-engages the engine.
At the same time, the dynamic, torque-control, all-wheel-drive system also works to keep the Highlander in front-wheel drive during normal cruising conditions. This further allows the SUV to save on fuel while on the road.
Incredibly Spacious and Comfortable
The Highlander accommodates big families and lots of friends with its eight-passenger capacity. Meanwhile, the SUV offers an option that keeps the posteriors of passengers in the second row just as warm and cozy as the driver's with heated captain's chairs in the second row of seats—handy once winter rolls around. At the same time, you can also expect more than enough cargo space in the Highlander. Should your cargo exceed the norm, this SUV features a 60/40-split, third-row seat that folds flat in an instant.
Safest Full-Size SUV Around
The Highlander receives accolades from auto dealers for its focus on safety. Indeed, its Toyota star safety system engages several features to make your drive much smoother and safer, including an anti-lock brake system, traction control, smart stop technology and enhanced vehicle stability among other innovations. Aside from this, the Highlander is also equipped with eight airbags, including dual stage airbags for both the driver and front passenger. A knee airbag for the driver is also available.
Combined, all these features and innovations prompt most dealers to recommend the Highlander when customers ask for the best full-size SUV. Take time to visit a dealership near Santa Ana to learn more about the Highlander and experience its accommodating prowess first hand with a test drive.
Sources:
2018 Toyota Highlander Delivers on Value, Safety Features and Performance for Families of All Sizes,
toyotanews.pressroom.toyota.com
2018 Highlander, toyota.com