Who doesn't love trucks? Each year, over 750,000 trucks are bought in the U.S., making them one of the most popular types of vehicle in the country. Still, making the decision to buy a truck is a big one to make. If you need a push to make a truck your next vehicle, a Toyota dealer can explain why they're such a useful vehicle to have around.
Carrying Cargo
Pickup trucks have the benefit of having a large bed to carry materials around. This makes them useful for carrying all manner of materials, such as furniture on moving day or a large grocery haul.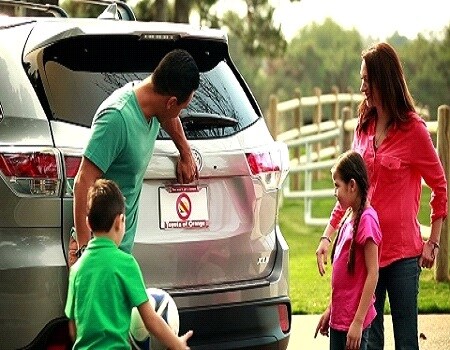 If your work is labor intensive, your new truck could come in handy towing cargo or delivering goods. Those with impressive hobbies like sailing or camping may also need to tow trailers, and a truck has the power and features to do this.
Safe for Your Family
Safety comes first for parents, and you'll want to know that in the event of a crash, your family will be protected. Trucks tend to have great safety ratings due to their high driving position, multiple airbags and large crumple zones.
You can also choose to have many additional safety features added to a truck. This can vary from simple things like child safety locks, to technologically advanced assisted braking systems and reversing cameras.
For those who need to use their cellphone on the road, bluetooth assisted trucks will allow you to speak to your loved ones without having the phone in your hands.
Carrying Extra Passengers
If you often have family over to visit, or are considering adding extra children to your brood, owning a truck comes in handy as many have additional seating and a large interior cabin. If you need to fit multiple car seats inside, or want the option of seven seats on occasion, a truck can handle this where a smaller vehicle could not.
Off Roading Abilities
Even if you don't regularly go off road, the time will come when you'll need to get down a difficult track or fight with heavy mud or snow. While these situations would be near impossible to handle in a small vehicle, a truck won't have any problem tackling challenging roads and hostile environments.
Owning a truck will give you reassurance that almost any driving situation can be dealt with. If you're ready to invest in a new truck, contact a reliable dealer to narrow down your choices.
Sources:
10 Reasons You Should Buy an SUV or a Truck, CarAndDriver.com
Top 10 Reasons to Buy a Pickup Trucks, AutoGuide.com