Among the struggles that people are facing from the COVID-19 outbreak, many companies are stepping in to support nonprofit organizations and contribute helpful donations to serve the community. Representatives at Toyota near Fullerton say that Toyota is one company that has demonstrated a particular attentiveness to community needs.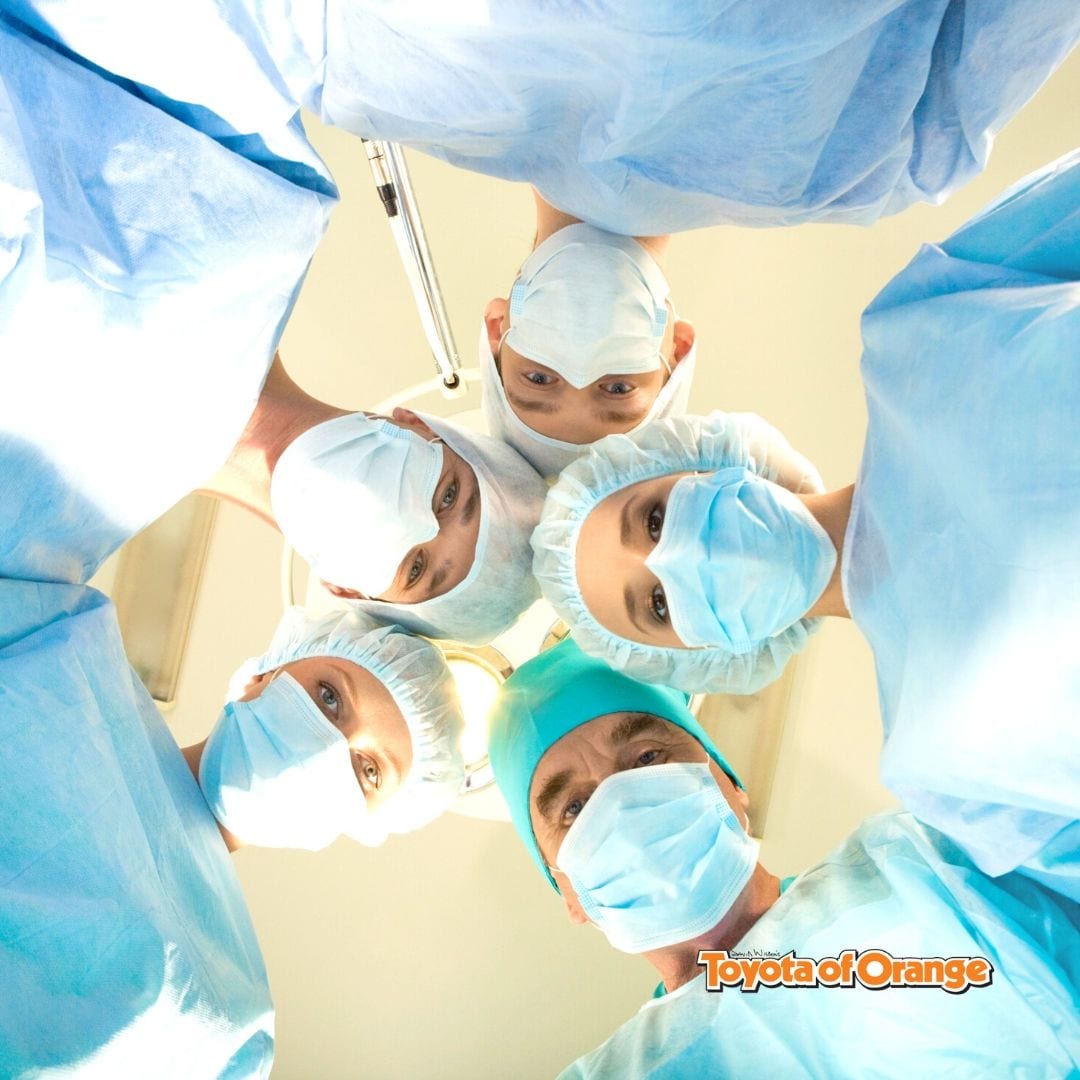 Two of the most astounding contributions that Toyota has made thus far is the increased production of face shields as well as their partnership with manufacturers to assemble and distribute more medical equipment.
Toyota Motor North America, Inc. is responding to the COVID-19 outbreak by providing necessary resources to those in crisis and working with local nonprofit charity organizations. Dealerships have noticed several money and goods donations by the company in this time of uncertainty. Toyota is also using its facilities in North America to mass-produce face shields for local hospitals. Toyota near Fullerton officials are also seeing that Toyota has partnered with medical manufacturers to increase the production of respirator machines, ventilators, and other instruments to support hospital needs.
According to Ted Ogawa, the new CEO of Toyota Motor North America, Inc., "Toyota's core value has always been to contribute to society in meaningful ways beyond providing mobility for our customers. With our plants idled and our dealers focused on servicing customers, we are eager to contribute our expertise and know-how in order to help quickly bring to market the medical supplies and equipment needed to combat the COVID crisis. Our message to the medical equipment community is we are here to help, please utilize our expertise."
Fullerton car dealerships are proud to be working for a company that places the needs of the community above anything else. Here are some of the other ways that Toyota is responding to the COVID-19 outbreak in North America:
Production of Face Shields - Toyota is utilizing 3D printing technology to produce face shields for hospitals. According to officials, this project will kickstart at the beginning of April. The first batch of face shields will be distributed to UT Southwestern Medical Center in Dallas, MD Anderson in Houston, as well as other clinics in Kentucky, Michigan, and Indiana.

Production of Face Masks - Toyota is planning to produce face masks for the public to protect against COVID-19. The company is presently looking for filter partnerships.

Production of Medical Equipment - Toyota is actively making arrangements with medical companies to increase the production of respirator and ventilator machines for hospitals.

Continued Influence of the Toyota Production System Support Center - This nonprofit affiliate of Toyota Motor North America, Inc. was first established in 1992. The Toyota Production System Support Center shares manufacturing and engineering knowledge with other organizations to optimize productivity, quality, and safety. With the help of this support center, other manufacturers will be better able to produce and distribute medical necessities to hospitals. Toyota's organization is presently focused on supporting the production of medical equipment and the organization of drive-through testing locations for COVID-19. If you want to read more about the Toyota Production System Support Center, check out their website here: https://www.tssc.com/

Support of Customers with Financing Options - For Toyota customers that are struggling with finances because of COVID-19, Toyota is offering installment alternatives through Toyota Financial Services and Lexus Financial Services. Those who are affected may qualify to enter into a financial contract that defers current payments. Toyota Financial Services and Lexus Financial Services have promised to lend as much aid to customers as they can.

Uplifting Advertising - Instead of running the scheduled ads in March, Toyota began a new national campaign with the slogan, "We're here for you." This message, along with Toyota's efforts to support local communities, is designed to raise spirits and encourage acts of kindness. The Lexus brand is also integrating a new ad campaign with the slogan, "People First."

Donations - Toyota is supporting the community with continued in-kind donations to hospital clinics and emergency services. Some of the goods that have been donated thus far are blankets, gloves, shoe covers, masks, safety glasses, and cotton swabs. Toyota is also utilizing partnerships to contribute monetary donations to food banks and nonprofit organizations like the United Way. Business partners are also offering mentoring programs, university lecturing, and health advice for employees and their families.
As previously stated, Toyota has made a huge effort in terms of donations to local nonprofits and community organizations. One of the most generous contributions was to the United Way, a nonprofit that focuses on education, health, and financial stability for communities. Toyota sent a whopping $500,000 to this organization to support emergency relief for COVID-19. This monetary sum is an addition to the goods that Toyota has sent to other local charities.
There are current plans to organize more donations to communities with needs. Until then, here is a list of donations Toyota has made thus far:
$50,000 to the United Way of Metropolitan Dallas by Toyota Motor North America, Inc.

60 masks and 250 gloves by CALTY Design Studio

$25,000 to the United Way of Madison County and 160 safety glasses by Toyota Motor Manufacturing, Alabama, Inc.

$25,000 to the Mesa United Way by Toyota Financial Services Customer Service Center West

$25,000 to the United Way Los Angeles by Toyota Auto Body Corporation (TABC)

$25,000 to the United Way East Central Iowa by Toyota Financial Services Customer Service Center Central

$50,000 to the United Way of Southwestern Indiana, $11,100 to The Red Cross, and 2,000 face masks by Toyota Motor Manufacturing, Indiana, Inc.

$50,000 to the United Way of the Bluegrass, 2,000 N-95 masks, and 250 safety glasses by Toyota Motor Manufacturing, Kentucky, Inc.

$25,000 to the United Way Central Maryland by Toyota Financial Services Customer Service Center East

$50,000 to the United Way Washtenaw County, 4,315 gloves, 2,000 cotton swabs, 1,903 surgical masks, 100 N-95 masks, and 3 face shields by Toyota Motor North America, Inc., Research & Development

1,700 gloves, 300 alcohol wipes, 300 surgical caps, 360 safety glasses, 198 safety glasses, 50 N-95 masks, 8 face shields, 4 headgear devices, 3 Dupont Tyvek suits, and 3 pairs of boot covers by Toyota Motor North America, Inc., Research & Development

$50,000 to the United Way of Northeast Mississippi by Toyota Motor Manufacturing, Mississippi, Inc.

$25,000 to the United Way of Greater St. Louis and 80 N-95 masks by Toyota Motor Manufacturing, Missouri, Inc.

$25,000 to the United Way of West Tennessee and 80 N-95 masks by Toyota Motor Manufacturing, Tennessee

$50,000 to the United Way of San Antonio & Bexar County by Toyota Motor Manufacturing, Texas, Inc.

$25,000 to the United Way of Central West Virginia, 50 N-95 masks, 50 safety glasses, 1,200 gloves, and 100 shoe covers by Toyota Motor Manufacturing, West Virginia, Inc.

65 P95 masks by Toyota Racing Development

125 N-95 masks, 40 bottles of hand sanitizer, and 1,800 gloves by Toyota Research Institute

40 N-95 masks, 36 bottles of hand sanitizer, 500 gloves, 25 safety glasses, and cleaning supplies by Toyota Research Institute

3,700 gloves, 56 bottles of hand sanitizer, and cleaning supplies by Toyota Research Institute TRI