Negotiating the price of a car is a process that many people dread, but it doesn't have to be that way. In fact, negotiating the final price of a car is a pleasant experience for the informed. The difference lies in how they approach the sale. Here are some quick tips to make your next car buying experience as enjoyable as possible.
Know Your Budget
Budgets are important. No one wants to leave a sale wondering if they can afford the agreement they just signed. Before you go to a dealership, review your budget and decide how much you can truly afford to pay for a vehicle. A good rule of thumb is for total debt to be below 36% of your monthly income. There are payment calculators online to help determine your actual cost. Do some research into your credit score and the interest rates you could get if you applied for a loan. This way, you will be prepared when you finalize the price of the car and will know if the financing at your local Toyota dealer is better or worse than what you could get otherwise. Knowing your budget will help your salesperson find the exact car for you and save time in the long run.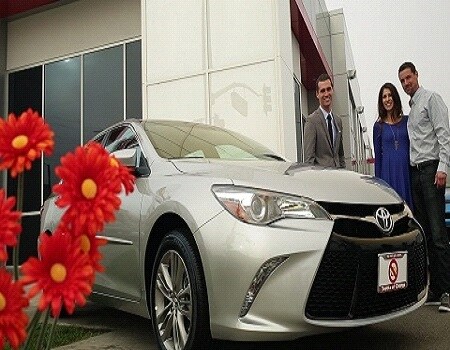 Research the Vehicle You Want to Buy
Research the vehicles you want to purchase as well as the available trim packages and options. Sometimes, the trim package you want is not available on the lot in your desired color. So, a different vehicle is offered which has more or fewer options. This changes the price and causes confusion. If you know how much each option costs, and whether or not it is important to you, choosing the exact vehicle to fit your needs will be much easier.
Remember that Car Buying is a Typical Financial Transaction
Remember that car buying is a transaction like any other. It can become confusing because of moving parts such as trade-ins or financing. Stories about strategies and tricks to car buying are all over the web, but most are complete fiction. Buying a car should be straightforward, honest, and fair. Every Toyota dealer strives for transparency and will show you every cost associated with the purchase of your new car. The goal of any sale is for the customer to walk away happy. There is no benefit to having a good customer upset at the end of the day.
When you buy a car from a Toyota dealer, you should have peace of mind that you are paying for a quality vehicle at a fair price. That is what the car buying experience should be. By coming prepared with a budget and information about the vehicle you want, the process will be painless.
Sources:
How Much Can You Afford to Spend on a Car? ConsumerReports.com
Car Affordability Calculator, Cars.USNews.com