There's a reason why sedans remain one of the most popular vehicles on the market today: it's small enough to require lower fuel costs and easier maintenance, while offering enough space for a small family. In short, it's the ideal everyday car—the one you can use to drive to work in the morning, pick up the kids in the afternoon, and use for a grocery run on the weekends.
With so many options on the market, however, choosing a sedan can be quite daunting. Luckily, there's a tried-and-tested option that you should definitely check out: the Toyota Camry SE.
What's New in the 2017 Edition?
First conceived in 1982 by Toyota, the Camry recently saw a design overhaul in 2015, and the 2017 version retains most of the look and feel of its earlier iteration. However, the SE trim offers quite a few additions that drivers like you will surely love, including 17-inch alloy wheels, paddle shifters, more deluxe cloth and simulated-leather upholstery, a leather-wrapped steering wheel, and a sports-tuned suspension.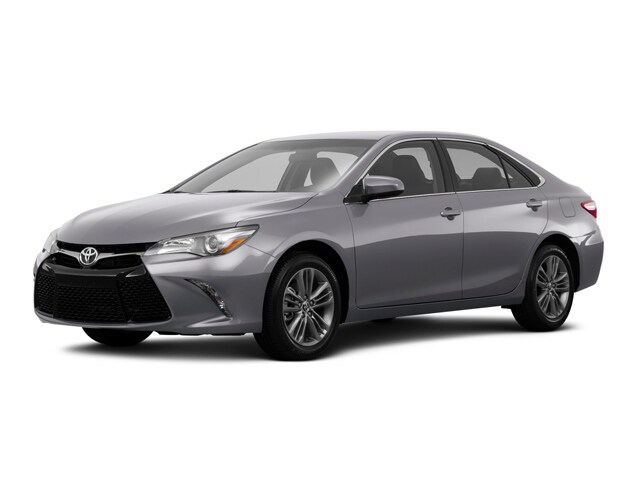 All in all, the new SE offers a ride that is both comfortable and, if needed, robust.
Under the Hood
Of course, the heart of any vehicle is its engine—and the 2017 Camry SE does not disappoint in this regard. It comes with a 2.5-liter, four-cylinder engine that can produce up to 178 horsepower and 170 pound-foot of torque. Despite this power, this vehicle is also surprisingly light on gas consumption, with EPA estimates pegging its fuel efficiency at 24 miles per gallon for city drives and 33 miles per gallon on the highway. You'll be doing a lot driving before you need to drop by a gas station thanks to this car.
All the Space You Need
Power is just one aspect of an ideal vehicle—it has to offer utility, too. The good news is that the Camry SE offers 15 cubic feet of storage in the trunk. As such, whether you're picking your child up from football practice or dropping by the grocery, there's more than enough room round back. The 60/40 split rear seat also fold down via a pair of pull tabs in the cargo hold, giving you even more room to load bigger items.
Interested in getting the 2017 Toyota Camry? You'll be delighted to know that it is one of the many used cars offered in Toyota of Orange County, one of the leading dealerships in the area. This is your chance to get this excellent vehicle at an excellent price.
Sources:
2017 TOYOTA CAMRY REVIEW, edmunds.com
2017 Toyota Camry Review, CarAndDriver.com