When you have the right vehicle, no road is challenging. This Toyota 4Runnerl has been proving that it's been ready to take on any challenge for more than 30 years, and with the 2017 model, it has only become more powerful. Not only will it help you reach your desired destination, no matter where it may be, but it will also help you arrive there in style. The comfort and tech features in the 2017 Toyota 4Runner Limited are outstanding, while the spaciousness will enable you to bring along anything you want.
Built to Handle Anything
When you're driving off-road, you will surely encounter a number of unexpected surprises that nature decides to throw at you. The only way to endure them is to have a vehicle that is built to handle anything. The 2017 Toyota 4Runner Limited comes with Hill Start Assist Control and the option of Downhill Assist Control. It also comes with a Rear-Wheel Drive with Automatic Limited-Slip Differential.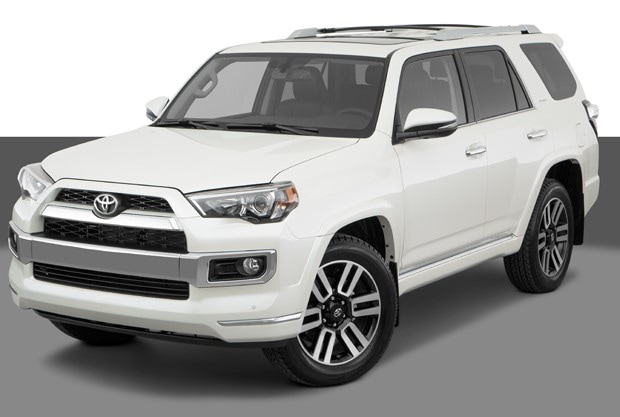 This vehicle incorporates a body-on-frame construction and comes with skid plates tasked with protecting the engine, fuel tank, and the front suspension. Driving off-road isn't that much of a challenge when the ground clearance is nine inches and the approach/departure angle is 30 degrees.
Additionally, the dial-type transfer case that is available with the 2017 Toyota 4Runner Limited allows you to switch into low range easily when the road gets too extreme. Thanks to this feature, you will always have an easy way to take on hard conditions.
Spacious Interior
When you set out to explore the world, you will often need to haul stuff around. The 2017 Toyota 4Runner Limited is the perfect partner for any trip, thanks to its spacious interior. The vehicle can seat up to seven passengers and offers a lot of features that will keep everyone comfortable for the duration of your journey, no matter how long it is. It has rear and front 12V power outlets to help charge your electronic devices, and it has power-adjustable driver and front passenger seats that will help you enjoy the ride in the position that you prefer.
There is a lot of space for storage. However, if you need more, then you can fold the second row seats in order to
accommodate up to 88 more cubic feet of cargo
. If you need to grab something from the cargo area, you can lower the power rear glass with the push of a button in order to easily access your stuff.
You'd be doing yourself a huge favor if you went down to one of the
Toyota dealerships
and take a look at this beautiful machine. Not only is it powerful and has an impressive interior, but it also provides great safety options.
Sources:
2017 Toyota 4Runner Features, Toyota.com
2017 Toyota 4Runner, Cars.USNews.com