Buying a car is a significant investment but, it comes with risks. It is hard to be absolutely confident that the car you choose will be a solid choice. If you make a mistake, it can cost you a lot of money in repairs in the long run. You don't have to lose hope, however. These tips for buying a used car will make the process easier by making you an informed shopper. With some effort, you can drive off with a reliable car that you are proud to own.
Set a Price Range and Stick to It
When browsing used cars for sale, it is best to start with the price. Determining what you can afford to pay before you begin looking will save you from costly purchases. That is, of course, if you limit yourself to only looking at cars in your price range. This is easier said than done, but a little restraint will go a long way in the end. So, once you determine your budget, stick to it and you are sure to find a vehicle that meets your needs and doesn't break the bank.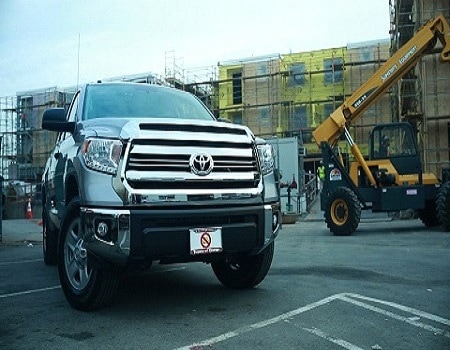 Buy a Car that is Large Enough for Your Needs
Unless you can afford several cars, being realistic about your requirements for space in a vehicle is important to the car buying process. Small children in car seats eventually grow. Maybe the four-door sedan will be more comfortable than the two-door coupe in a year or two. It is also more practical. Consider if you will be taking long trips too. Trunk space matters when luggage is involved.
Fuel Economy Is Important if you Commute to Work
Some of the most stunning used cars for sale are also the most expensive to operate. Gas guzzlers can add to your monthly expenses really fast. Even one mile per gallon more of fuel economy will put almost $500 dollars in your pocket over five years. So, compare the cars you are considering wisely. Premium sports cars run on expensive tires and can cost more to maintain or repair. Take a hard look at the miles you travel and choose a car that can get you where you are going without draining your bank account.
Learn the Maintenance History of your Favorite Make and Model
The Internet has a wealth of knowledge that would help you find out which cars are the most reliable or in need of minimal maintenance. After you narrow your list down to a few makes and models, do some research to determine which of your finalists have the best ratings for maintenance and reliability.
Look Up Repairs, Accidents, or Recalls Before You Buy
Once you have chosen your dream car, it is time to do a little specific research into your chosen vehicle's history. Use the VIN to discover if the title is good, if the vehicle has ever been in an accident, or if major service has been performed. You can also find out information about recalls and whether that vehicle had the manufacturing issues corrected. Collecting this information takes time but it will save you thousands of dollars if your vehicle does not turn out to be the dream car you thought you were buying. It is very hard to sell a car with a salvaged title so check the history before it's too late.
Buying a car is an exciting and scary venture for the uninformed or inexperienced. Following these tips will take out some of the guesswork and help you choose a vehicle that you can afford, meets your needs, and lasts a long time. When it comes to buying cars, making an informed decision is always the best route to take.
Sources:
Safe Cars Save Lives-Check For Recalls, SaferCar.gov
Save Money, Fuel Economy.gov